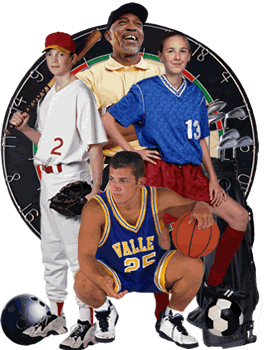 * Subject to Terms and Conditions. Transaction Processing Fees apply.



THAT'S RIGHT!
Now you can support an unlimited number of players, coaches, teams and parents in your Association, Club, League or Team. It's still only $19.95 /month.
Teams, games, matches and stats are automatically recorded and tracked. You can even issue weekly alerts to league members showing league leaders, match results and league standings and collect dues on line via credit cards. How about managing your sponsors? Viewing league finances? It's all here! Bluto handles all sizes of organizations - from the large association to a single team.  And all sites are COPPA (Children's OnLine Privacy Protection Act) compliant.  Application fees are still 1 price: $19.95 /month!*  
What do customers think of


? Click here.